Threading Inserts
Threading Inserts lay down ER style.
Grade T250 is micrograin carbide with PVD bronze colour coating for difficult stainless, harder materials and general use with increased wear resistance and improved tool life.
Grade T300 is P30 micrograin carbide + PVD TiN coating suitable for general use at medium cutting speed.
Grade T350 is M30 micrograin carbide + PVD TiAlN coating for stainless and general use.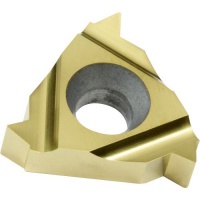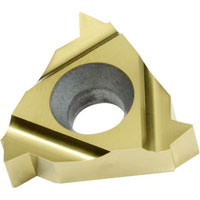 ER - External Threading Inserts NR - Internal Threading Inserts