Threading Inserts
Threading Inserts lay down ER style.
Grade T250 is micro-grain carbide with PVD Bronze Colour coating and is our preimium grade for all types of steel including carbon, alloy and hardened steel also good for cast iron and stainless good choice for general use.
Grade T300 is P30 micrograin carbide + PVD TiN coating suitable for general use at medium cutting speed.
Grade T350 is M30 micrograin carbide + PVD TiAlN coating for stainless and general use.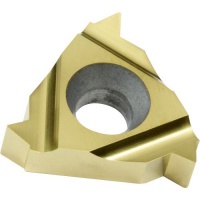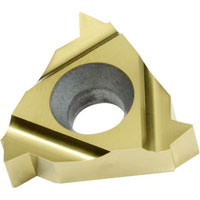 ER - External Threading Inserts NR - Internal Threading Inserts